News: 23rd February 2017
An insight into the Re-Use Atlas No. 5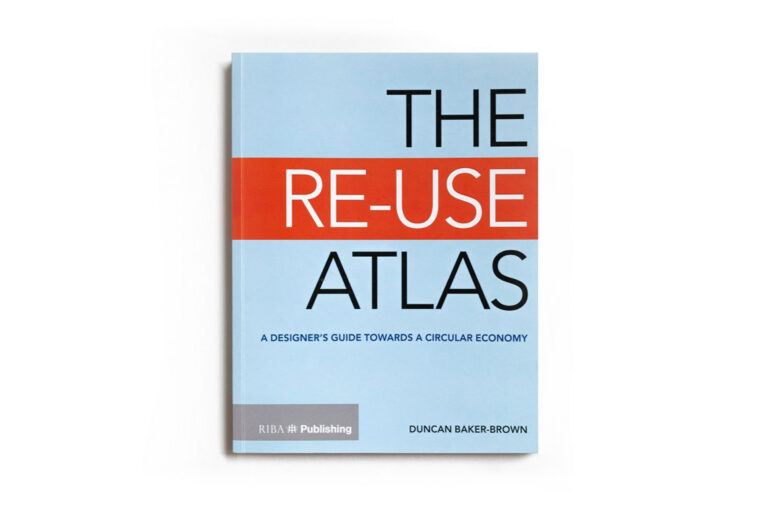 The Re-Use Atlas: A designer's guide to the circular economy
Author: Duncan Baker-Brown RIBA FRSA
Entry number 5
Would you like to visit the previous entry? Click here
Part 2 of the atlas is divided into four chapters, taking the reader on a step-by-step route towards closed loop systems. Each 'step' contains a number of case studies that capture some of Duncan's first-hand research, gleaned from interviewing over fifty people involved in inspiring projects from around the world that tackle recycling, re-use, the reduction of resource use, and finally closed loop systems. These case studies are supplemented with one longer interview with a significant protagonist from each of the aforementioned steps. Therefore unless stated otherwise, any comments quoted from people in the case studies have been taken directly from interviews Duncan had personally with them.
Step 1 Recycling Waste
Case Study – Reworked
Re-worked was set up in 2005 by Adam Fairweather as a non-profit business investing in green and social enterprise. This approach originated from Fairweather's research at the University of Brighton in 2003–4, where his lead project considered waste streams from within the coffee industry that could be recycled within a circular economic model. In 2003 cafe culture was growing rapidly, along with the 'grab and go' fast-food culture that requires large amounts of packaging. Fairweather saw a huge opportunity to recycle coffee grounds into high-value products that could challenge perceptions around waste and hopefully encourage reuse and recycling.
By 2004 Fairweather had developed a biodegradable polymer material made from waste coffee grounds. This material can be moulded into a robust and, crucially, reusable coffee cup to replace the ubiquitous paper/plastic throwaway cup. Re-worked received several grants to develop the material and subsequently to create a working supply chain model. Although the coffee cup was never commercialised, it led to a spate of interesting new products and collaborations.
Re-worked soon began a collaboration with recycling pioneer Smile Plastics Ltd, a producer of decorative recycled plastic panels. Founded in 1994, its products have been used around the world in spaces such as the V&A, Design Museum, Wellcome Collection and Selfridges. Fairweather explored additional ways that businesses could engage with the idea of reusing coffee through making flat panel materials from recycled coffee and plastics. The finished product, 'Çurface', is a dense and durable material originating from recycled coffee grounds. The panels have been used for a wide range of applications, including furniture. A key application for Çurface is within coffee shops, where the source material comes from in the first place. It is used as surfaces in furniture and countertops and has become a powerful way of engaging consumers and commerce with the issue of socio and environmental sustainability (note Curface is no longer produced for retail purposes).
After trials running a coffee collection service in central London, Re-worked started a new collaboration and partnership with a coffee supply company called Redcup. They developed a new business concept known as 'Greencup', offering commercial catering establishments a full service of coffee supply, servicing and collection: a closed-loop system. The initial model was set up for urban hubs where the coffee could be collected by the delivery driver, or service engineers, while on site for other jobs. Now that the business has expanded to a national level, the delivery and collections are managed by third parties. Greencup is the first company in this sector to take responsibility for its full supply chain, offering full closed-loop services to its customers. Re-worked also developed a soil conditioner made from coffee grounds that could be sold back within its customers' establishments. The Greencup proposition has been taken up by many garden centres around the UK, including Wyevale Garden Centres, whose Coffee Ground cafes send their coffee grounds for recycling and sell the resulting soil conditioner.
Partnerships with Google (2010–2014) and the Italian espresso machine manufacturer Sanremo Srl followed. Google had its coffee collected and made into furniture for its own self-service café in its London headquarters, and Sanremo included a variation of the Çurface material as panels on its green espresso machine 'Verde'.