News: 16th February 2017
An Insight Into the Re-Use Atlas No. 4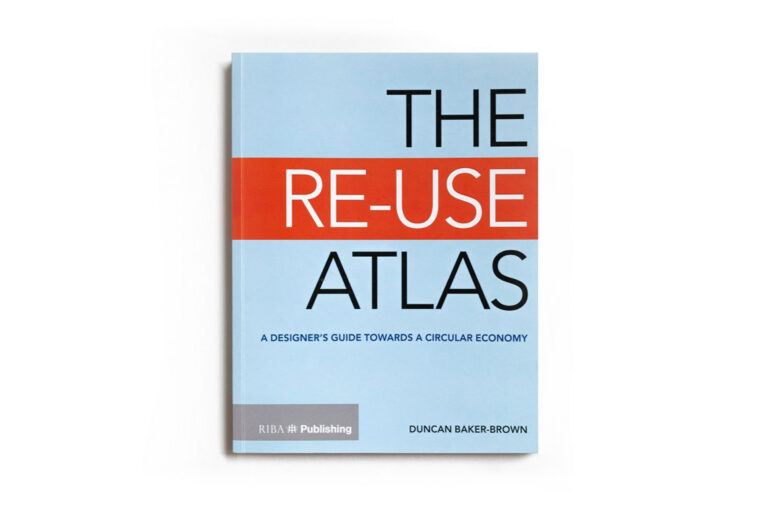 The Re-Use Atlas: A designer's guide to the circular economy
Author: Duncan Baker-Brown RIBA FRSA
Entry number 4
Would you like to visit the previous entry? Click here
Part 2 of the atlas is divided into four chapters, taking the reader on a step-by-step route towards closed loop systems. Each 'step' contains a number of case studies that capture some of Duncan's first-hand research, gleaned from interviewing over fifty people involved in inspiring projects from around the world that tackle recycling, re-use, the reduction of resource use, and finally closed loop systems. These case studies are supplemented with one longer interview with a significant protagonist from each of the aforementioned steps. Therefore unless stated otherwise, any comments quoted from people in the case studies have been taken directly from interviews Duncan had personally with them.
Step 1 Recycling Waste
Case Study - Adidas training shoe, developed in partnership with Parley for the oceans
"When I started Parley in 2012, the forecast was that by the year 2048 the oceans will die, leading to irreversible damage to our planet. Turns out, this was too optimistic: we actually have 10 years to spin things around". Cyrill Gutsch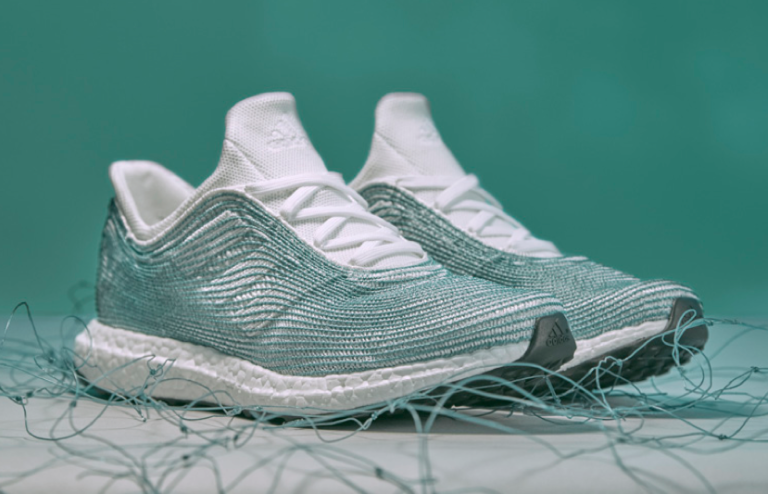 German-born Cyrill Gutsch set up New-York-based Parley for the Oceans in 2012. By April 2015 Parley announced its first commercial partnership – with sportswear giant Adidas, initially making training shoes out of ocean plastic waste. Why was this significant? Gutsch states that the fashion, sports and tech industries can create trends, and 'trends have the power to shift thinking and behaviour – sometimes even overnight. Technology and fashion are perhaps the fastest change agents there are.'
If we only have a decade to clean up our oceans, Gutsch believes that we have to effect behaviour change, and do it quickly. Marrying major brands, their huge marketing budgets and customer demographics with the environmental challenges is Gutsch's method of doing just this. He aims to focus on the 'consumables' and brands that are helping to create the environmental problems in our oceans in the first place. Gutsch hopes that people buying products made of ocean plastic waste will be fascinated by the stories associated with them and then start behaving differently as a consequence.
Parley has attempted to 'take ownership of the supply chain' with Adidas. In June 2015 Parley held an 'Oceans. Climate. Life' launch event at the United Nations in New York. Gutsch and his Adidas partners could have shown images of the destruction that 100 years of plastic production has caused. However, instead they presented the first training shoe made entirely from ocean waste. The shoe upper was made with nylon, salvaged by Parley partner organisation The Sea Shepherd, who had chased down a deep sea fishing trawler for 110 days because it had been poaching rare fish off the coast of West Africa. The Sea Shepherd then salvaged the trawler's 75km of illegal gillnets and took them back to port. The story caught the attention of the press and social media to such an extent that 18 months later Adidas and Parley had 500,000 of the 'Ultraboost Uncaged Parley' in production. This shoe is made from ocean plastic collected from the Maldives. The first commercial shoe was produced in November 2016, and they expect to produce one million of these shoes made from ocean waste by the end of 2017.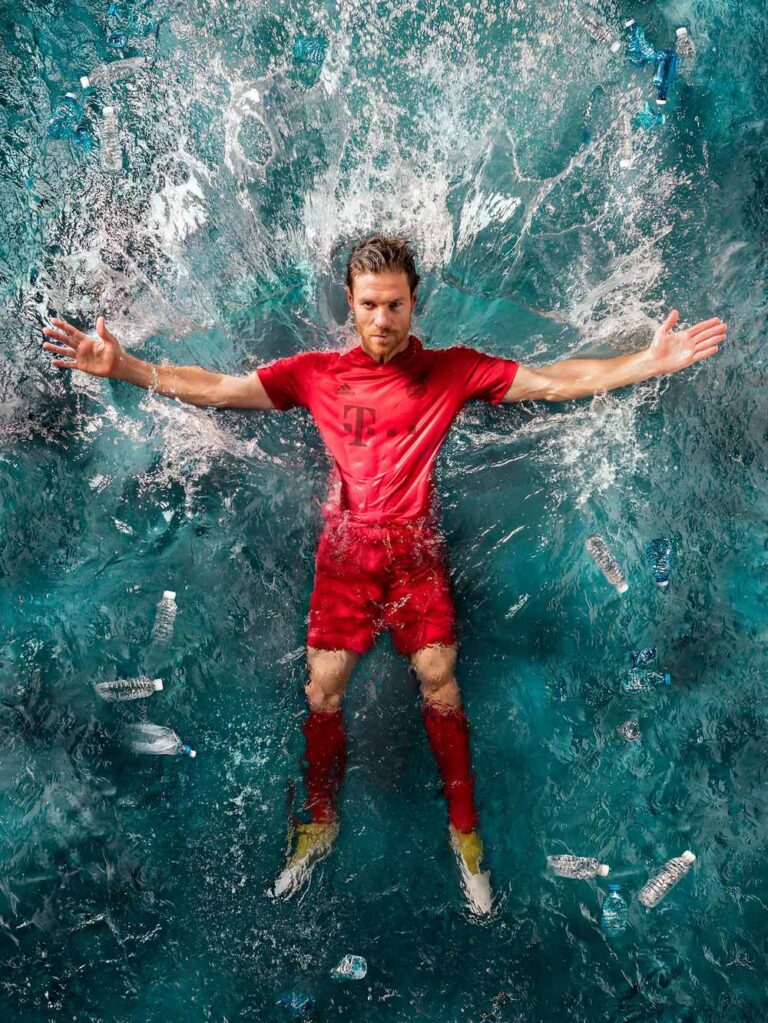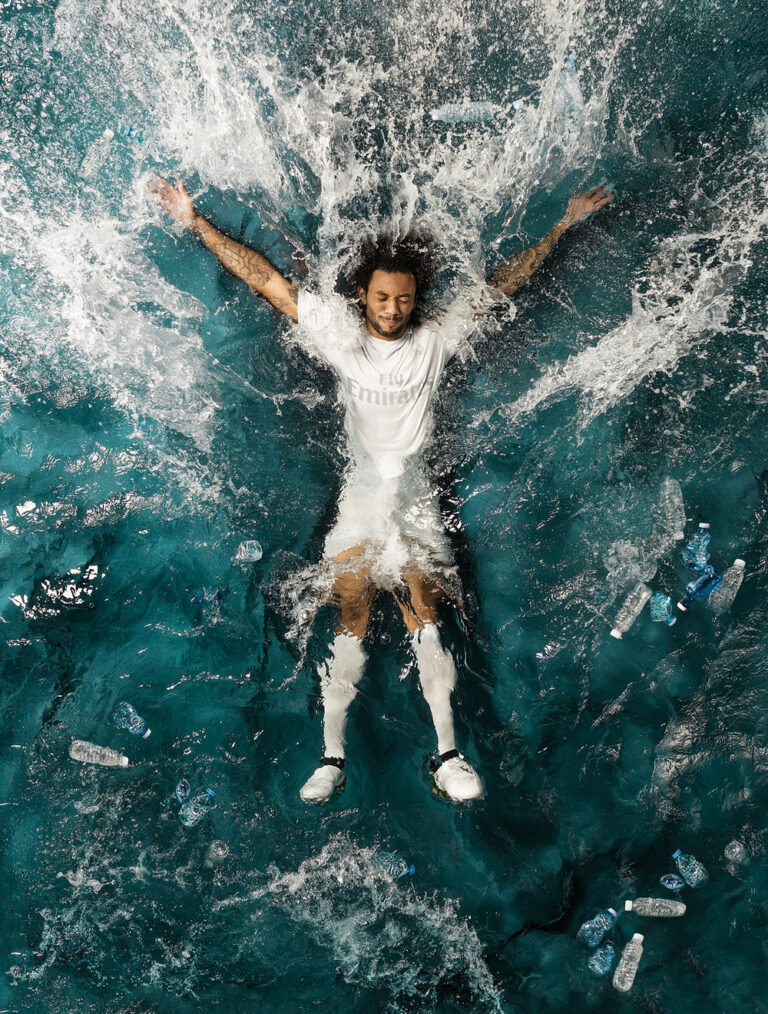 /
This has only happened because of the hard work of all elements of the Adidas product and material research team, as well as their desire to unpack and change elements of their supply chain. Adidas used the chemistry and innovative manufacturing processes of 'tailored fibre technology' (TFP), which allows a more flexible combination of yarns, fibres and threads. This enabled shoes to be made of material previously ignored – waste plastics from our oceans.

The idea is actually pretty straightforward. By marketing popular products made from materials that have interesting narratives, companies will encourage consumers to learn about the problems associated with the materials used (for example, ocean plastic waste) and, crucially, to feel part of a positive response. Consumers will hopefully change their behaviour and return their shoes back to Adidas to reprocess, and avoid the product becoming waste.
This is only the first step. Parley for the Oceans is also investing in the teaching and research required to replace 'dumb' 20th-century plastics with bio-plastics and other materials that will eventually turn to compost – that is nutrients that feed ecosystems rather than simply pollute and destroy them.