Journal: 5th January 2021
The house that Kevin built
'The House that Kevin Built' was an innovative project to design and construct - live on television - a highly sustainable house over a period of 6 days using a combination of 'offsite' innovative and interesting building systems and materials.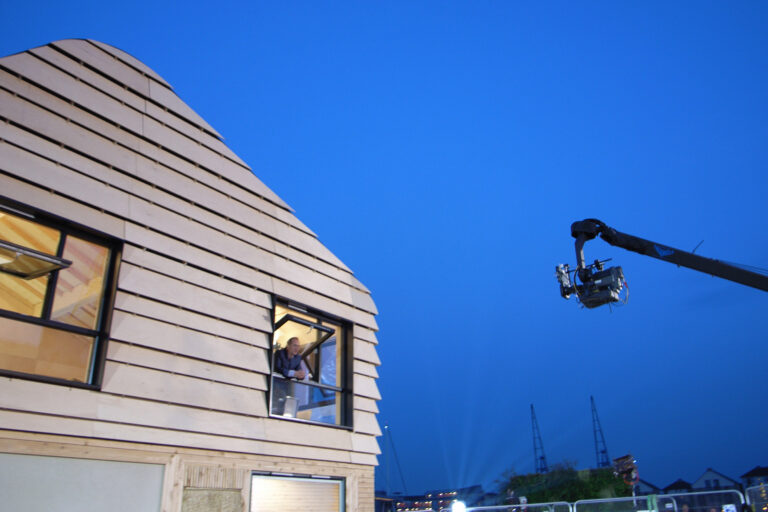 /
The project, carried out in collaboration with Talkback Thames TV and Grand Designs presenter Kevin McCloud, was executed outside the Excel centre in London's docklands in conjunction with The Grand Designs Live show from 4 May 2008.

Highlights of the construction were shown nightly on Channel 4's programme 'Grand Designs Live' which was broadcast live from a stage setup adjacent to the building site.

'The House That Kevin Built', or 'THTKB', was designed utilising two construction systems that promoted the use of timber and other organic, plant-based materials. Both systems were designed by architects passionate about creating genuinely sustainable developments, with a consideration of the amount of CO2 emissions and energy consumption associated with the manufacturing process. Both systems specified locally sourced, sustainably managed material.

The first system is ModCell. These are prefabricated panels constructed of highly engineered 400mm deep (front to back) timber box frames in-filled with either Limecrete or straw bales. We used the straw bale system and these heavy weight panels, which exhibit both high levels of insulation and thermal mass, were constructed near to the building site in a barn that ModCell refers to as a 'flying factory'. ModCell assembles its engineered frames in the barn and then uses straw to infill the panels, before finishing them off on both sides with lime render. ModCell can then legitimately claim to be specifying local organic materials. ModCell panels (approx. 3m wide and 2.7m high) weigh about 1.5 tonnes each, so we used them on the ground floor of THTKB.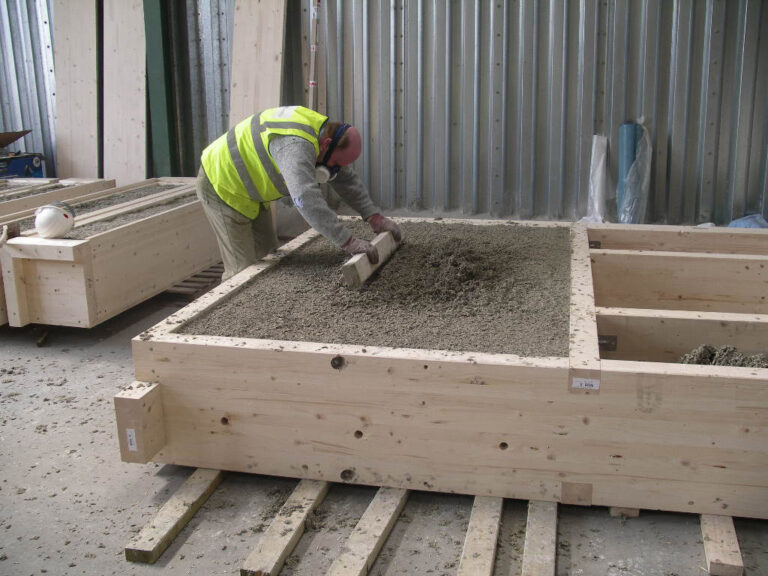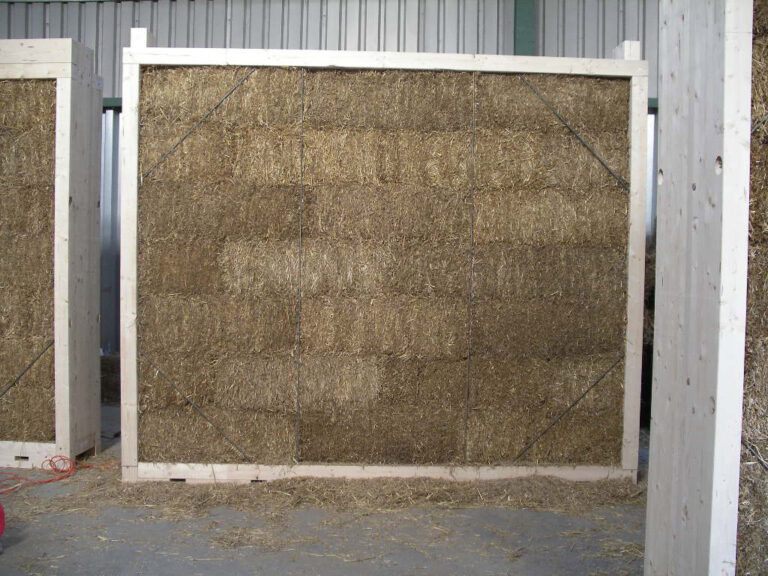 /
The design team then specified a lightweight ply box construction system using 12mm ply sheet. This system, known as Facit, was fabricated using a computer- controlled CNC laser cutter. The first floor walls and roof were designed with 3D CAD software. Every Facit box was individually numbered and cut out with the CNC laser cutter. There was virtually no wastage as the computer ensured that as many panels as possible were cut out of each sheet. The computer guaranteed an amazing degree of accuracy, resulting in no errors on site and therefore no waste material. We used the same CAD and laser cutter system to create the louvered rain screen cladding to finish off the upper floor external walls.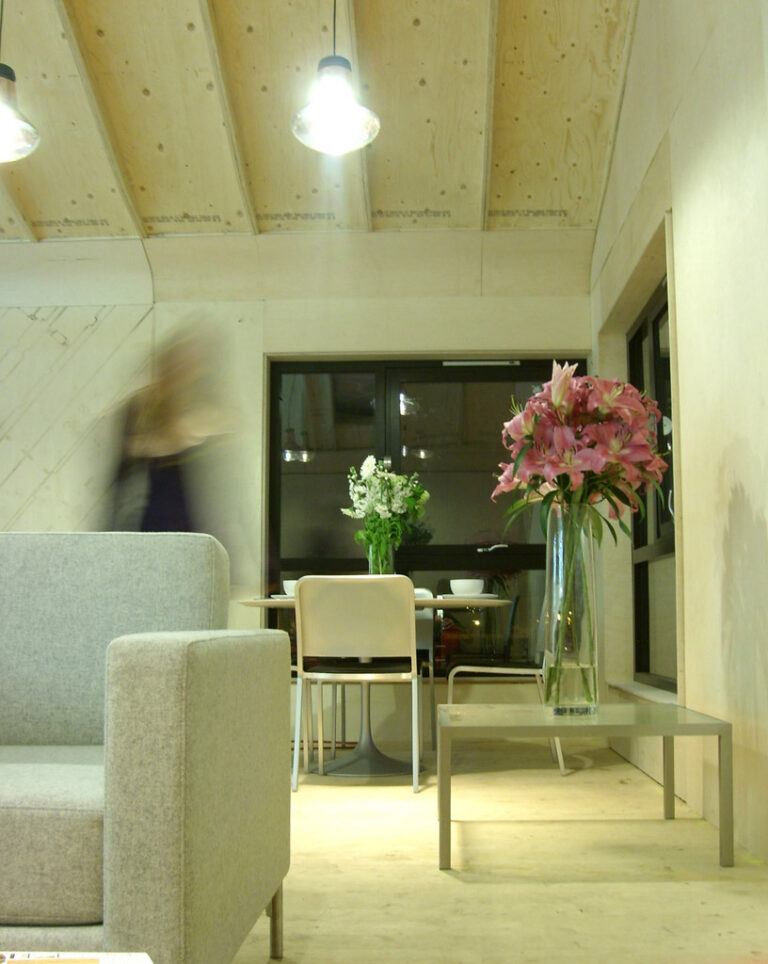 /
These two systems (ModCell and Facit) were assembled on site in less than three days and created the external fabric of the house. The Facit boxes were filled with cellulose insulation made from waste paper blown into pre-drilled holes in the boxes.

The roof was finished in an array of solar tiles, creating electricity and hot water for the under floor heating system. These solar panels were some of the first to be fully integrated into a roof and form the actual waterproof layer.