News: 12th October 2022
We are on Prime Podcast!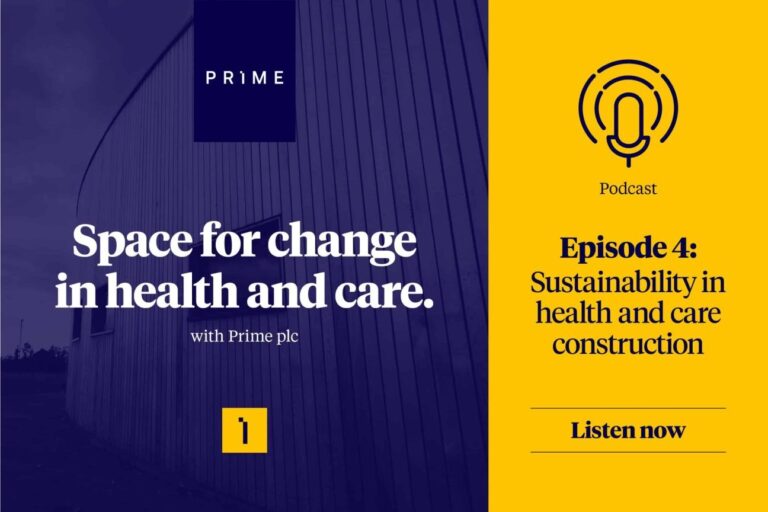 We took part in Prime Podcast, with other industry professionals reflecting on the 'The Road to Sustainability in Health and Care'.

As mentioned in the episode' description:

"This round table discussion brings together experts in the health and care property development space to explore how the construction sector has a responsibility to protect people and the planet while developing space for change in health and care. With insights ranging from legislation to supply chain impacts, the panel uncover modern methods of construction enabling developers to harness sustainability, with affordability and scalability, at pace.
"Developers have a significant role to play in developing sustainable projects. In our role as a developer we're fortunate to be right at the centre of that with our overarching coordination and management responsibility around design, development, procurement, funding and construction." – Will Bilbrough, Technical Development Director at Prime plc"

The podcast episode can be listened here