News: 16th August 2017
New Build Passivhaus House In Wadhurst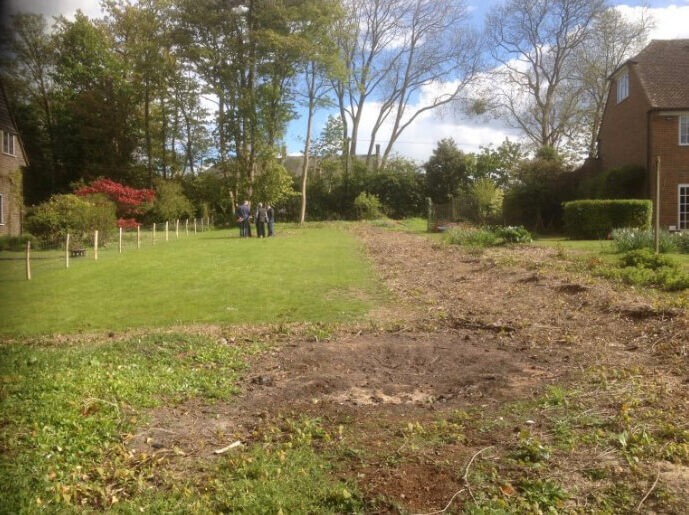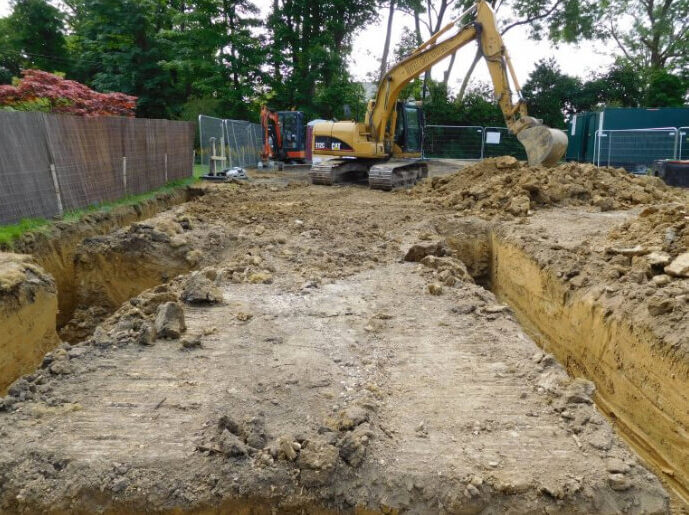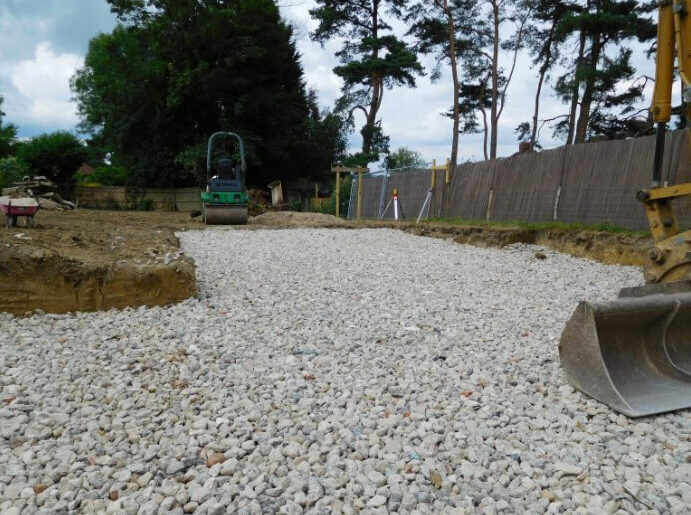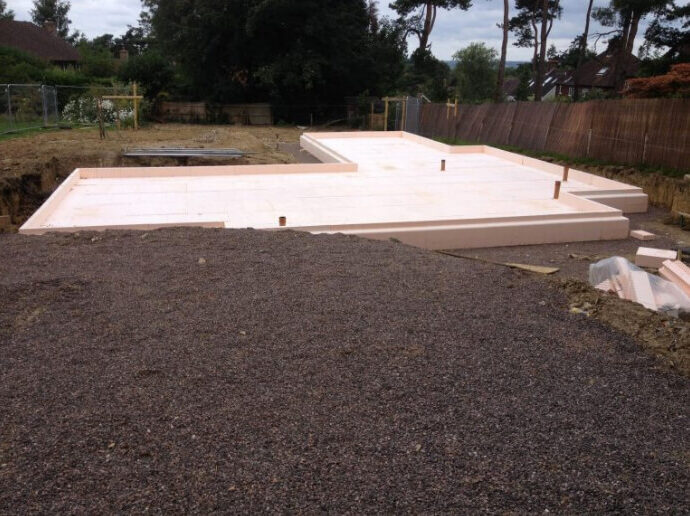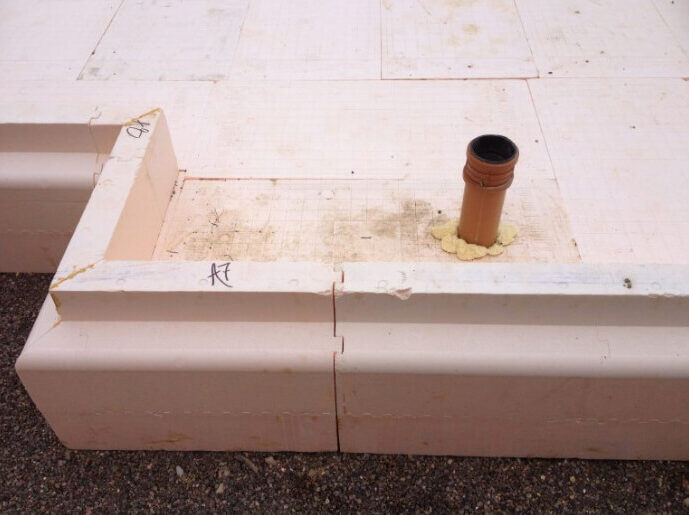 /
Project: New build timber frame house with timber cladding, pitched zinc roofs and single storey green roof to the rear; new external hard standing, drive and garden terrace. The house has been designed to achieve Certified Passivhaus standard of performance and construction.
Location: Wadhurst, East Sussex
Due to existing ground conditions the new dwelling will sit on a one metre deep layer of hardcore which will provide a stable foundation.
The first construction element we have incorporated to specifically target Passivhaus certification was laying the Isoquick ground floor insulation. A new product to BakerBrown, Isoquick is an insulated permanent formwork, providing both the below slab insulation and formwork for the reinforced concrete slab. This has proved to be a precise way of setting out the building, is easy to set up and provides a continuous wrap of insulation.
Over the coming weeks the concrete slab will be poured and the timber frame construction will commence. The timber frame will be sealed with an airtight membrane and complementary products, to achieve an air permeability of 0.5 m3/(h.m2) as opposed to the 10 m3/(h.m2) Building Regulation baseline. This will be a challenge for the team on site and air permeability tests will be undertaken during the construction, whilst the membranes are still accessible, to ensure that any remedial works can practicably be undertaken.