News: 9th August 2021
Duncan Baker-Brown Joins Architects Declare Steering Group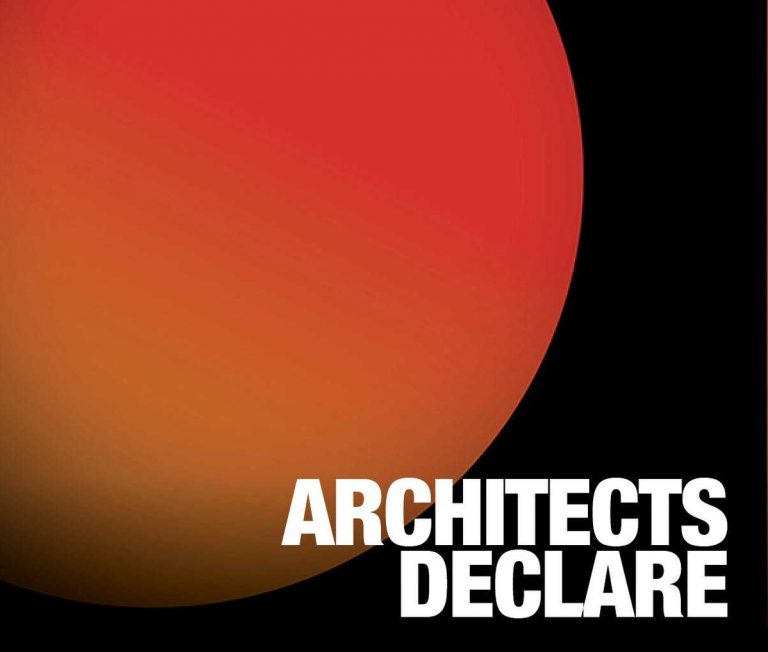 Duncan Baker-Brown joins Architects Declare's Steering Group. Duncan says:
"I've just joined the Steering Group to try and assist with the brilliant work they are doing raising awareness of the challenges the built environment industry faces if it's going to start to work in harmony with our host planet – at present it creates about 50% of all CO2 emissions and consumes over 50% of the 100 billion tonnes of natural resources mined and harvested annually. In the UK it creates 60% of our waste, that's 120 million tonnes!
We also need to raise awareness of the positive strategies that can be put in place by the construction sector to dramatically reduce this negative impact. For example; learning from the Circular Economy – re-using and de-constructing buildings instead of demolishing them – ideas that are currently being explored by over 80 students from across the globe at the School of Re-Construction. However, our government needs to do its bit as well, and it could start by removing VAT on Retrofit projects as new build is Zero Rated – we are actively incentivised to throw buildings away!
There is literally no time to lose, and this point is reinforced as the Intergovernmental Panel on Climate Change (IPCC) issue their first worldwide report on the science of #climatechange since 2013 & it's TERRIFYING....... 'a code red for humanity' but what is more terrifying is the inaction of our world leaders. We need #climateactionnow"