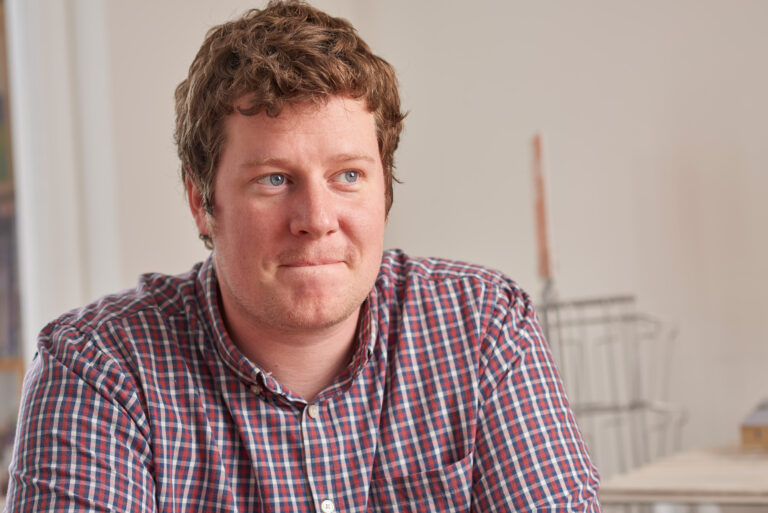 Tom Cuthbert
Associate Director
ARB RIBA
Tom has worked with BakerBrown since 2007 where he cut his teeth on 'The House That Kevin Built' for Grand Designs Live on Channel 4.
Since then, he has worked on many of the practice's best known and most innovative award-winning projects, including The Brighton Waste House, Little England Farm and several large social housing schemes. Tom is a brilliant designer with a long track record of delivering beautiful buildings made from unusual components, whether that is waste or material from the ever-growing range of non-toxic, carbon-locking organic things gradually populating every sustainable architect's pallet.
Tom has worked on wide variety of retrofit projects ranging from small dwellings and public buildings to large office buildings, social housing blocks and commercial units. He also has extensive experience with new build projects from one-off homes through to large-scale affordable housing and community-focused buildings. Tom has experience with public consultations, exhibitions and presentations and is currently working with several local authorities on strategising for the de-carbonisation of their housing stock.